Crinkle Cut French Fries (3D Design)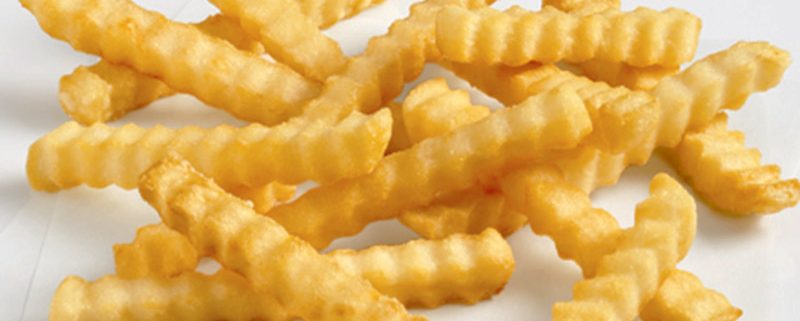 CEITM was contracted by a large international vegetable processor to provide complete engineering services including design, procurement, project management, installation oversight and startup/commissioning services for a new Crinkle Cut French Fry product within an existing potato processing facility.
This design was completed using a fully 3D environment starting with a site laser scan of the existing facility and process which was imported into CEI's CADD design software for utilization as an "as-built" background. The new equipment and systems were modeled in 3D and presented to the client stakeholders in weekly virtual walkthrough meetings to evaluate clash detection, review design details and get team feedback.
This project was completed ahead of schedule with a successful startup and turnover to operations one month earlier than planned. The final project cost was less than budgeted due to significant savings from competitive bidding of process equipment and installation services (including a positive variance to budget of ~ $250k for mechanical installation).
The challenge for this project was to design as new flume system for common conveyance of raw product from the source to a split delivery system using a dynamic product diverter. CEITM calculated required flow velocities and provided the resulting flume system design which was tested with flow modeling and a prototype to ensure proper system design flow rates and water levels for successful product delivery to the new cutters and mass balance of supply and return water.
CEI's provided the following services and deliverables for this project:
Phase 1 – Conceptual Engineering

Block flow diagrams with mass flow balance to establish an agreed upon project scope and goals
General arrangements / layout drawings sufficient to communicate the project scope and conceptual "fit" within the existing process
Schedule – conceptual project milestone schedule to establish timelines and overall startup goal
Cost estimate – for use in the client's capital submission process to get capital funds approval

Phase 2 – Preliminary / Final Engineering and Project Management

Sizing of all process equipment including flumes, conveyors, shakers, and cutters
Competitive bidding of all equipment and installation services (mechanical, electrical, etc.) including RFP bid packages, bid evaluations / analyses, procurement documents for contract award, contract management, submittal review and approval
Development of "issued for construction" drawings (2D plan and elevation views extracted from the 3D design) with dimensions, notes, scope delineation, etc.
Smart P&ID's with all details of the design and attribute data control through an AutoCAD database to provide all required equipment schedules, piping specifications, valve lists, instrumentation requirements, etc.
Coordination and collaboration with the Systems Integrator to provide process parameters and functional requirements for PLC programming and control system development.
Management of project budget and schedule to maintain progress and meet the project goals
Contractor oversight to ensure correct installation with respect to the process design intent including on site observation / direction, answering RFI's, design revisions for field adjustments and general oversight of all activities
Commissioning assistance for vertical startup of the new cutting line
https://covertengineers.com/wp-content/uploads/2019/10/crinkle-cut-fries.jpg
508
800
Carter
/wp-content/uploads/2017/07/cei-logo-tm.png
Carter
2019-10-11 21:13:59
2022-08-18 17:47:58
Crinkle Cut French Fries (3D Design)